CPhI North America
May 5, 2020 - May 7, 2020
|
Philadelphia, PA
CPhI North America will show you the connective power of an established community—with an expanded show footprint customized for a progressive continent—ideal for networking, sourcing, education, and innovation. Join 7,400 of the most expansive minds in pharma to connect, learn, and conduct business across the entire supply chain.
---
BIO International Convention
June 8, 2020 - June 11, 2020
|
San Diego, CA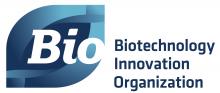 The BIO International Convention is hosted by the Biotechnology Innovation Organization (BIO). BIO represents more than 1,100 biotechnology companies, academic institutions, state biotechnology centers and related organizations across the United States and in more than 30 other nations. BIO members are involved in the research and development of innovative healthcare, agricultural, industrial and environmental biotechnology products.
The key benefits of attending the BIO International Convention are access to global biotech and pharma leaders via BIO One-on-One Partnering, exposure to industry thought-leaders with over 1,500 education sessions at your fingertips, and unparalleled networking opportunities with 17,000+ attendees from 74 countries.
---